Benefits Administration Software
Benefits administration software helps HR organizations manage employee benefits in line with government regulations. Commonly administered benefits include insurance plans and stock options etc.
Compare Benefits Administration Software
Results: 194
AIMultiple is data driven. Evaluate 194 products based on comprehensive, transparent and objective AIMultiple scores. For any of our scores, click the
icon to learn how it is calculated based on objective data.
75.41234380793531
98.0896180935728
100
100
36.32060311909314
52.73506952229782
top5 , top10
top5 , top10
4star
72.13300982954857
92.65479542828992
45.08196721311475
97.0724970289882
1.8063068215863471
51.6112242308072
top5 , top10
top10
4star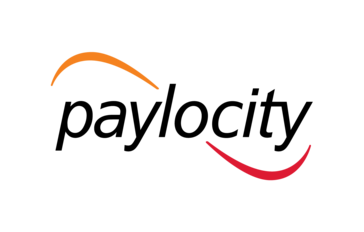 66.89608694274806
86.35516305133815
24.672131161780943
90.8048104677362
8.615909227090244
47.43701083415795
top5 , top10
top5 , top10
4star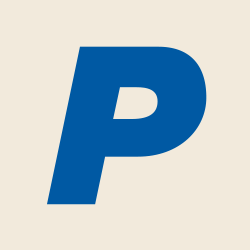 63.859441085800654
82.8176704179319
0
88.0229435553661
2.536782529592165
44.901211753669415
top10
4star
62.4404869988129
77.8216456849398
0.510862060972969
82.76657858821301
0.1911983396793751
47.059328312686006
5star
62.34022325265644
80.4463417085526
0.006037460008591427
85.37435106196526
6.475686216833081
44.23410479676028
top10
4star

58.9645289237523
76.12447381308263
0.9918032516325926
80.93465327442632
0.5381879190975002
41.80458403442197
top10
4star
57.07236231611361
74.236186310611
0
78.9728408809313
0.05719608451947118
39.90853832161623
5star
54.39673132066275
68.70731094577621
0
73.09288398486832
0
40.0861516955493
4star

53.347956786476985
66.21181193179369
0
70.43809779978052
0
40.48410164116028
4star
Market Presence Metrics
Popularity
Searches with brand name
These are the number of queries on search engines which include the brand name of the product. Compared to other product based solutions, Benefits Administration Software is more concentrated in terms of top 3 companies' share of search queries. Top 3 companies receive 77%, 6% more than the average of search queries in this area.
Web Traffic
Benefits Administration Software is a highly concentrated solution category in terms of web traffic. Top 3 companies receive 85% (12% more than average solution category) of the online visitors on benefits administration software company websites.
Satisfaction
Benefits Administration Software is less concentrated than the average in terms of user reviews. Top 3 companies receive 51% (this is 8% for the average solution category) of the reviews in the market. Product satisfaction tends to be slightly higher for more popular benefits administration software products. Average rating for top 3 products is 4.2 vs 4.1 for average benefits administration software product review.
Maturity
Number of Employees
63 employees work for a typical company in this category which is 11 more than the number of employees for a typical company in the average solution category.

In most cases, companies need at least 10 employees to serve other businesses with a proven tech product or service. 119 companies (72 more than average solution category) with >10 employees are offering benefits administration software. Top 3 products are developed by companies with a total of 50-100k employees. However, all of these top 3 companies have multiple products so only a portion of this workforce is actually working on these top 3 products.
Insights
Top Words Describing Benefits Administration Software
This data is collected from customer reviews for all benefits administration software companies. The most positive word describing benefits administration software is "ease of use" that is used in 17% of the reviews. The most negative one is time consuming with being used in 0% of all benefits administration software the reviews.
Customer Evaluation
These scores are the average scores collected from customer reviews for all Benefits Administration Software companies. Compared to median scores of all solution categories, Benefits Administration Software comes forward with Ease of Use but falls behind in Value for Money.
Customers by
Industry
According to customer reviews, top 3 industries using Benefits Administration Software solutions are Computer Software, Medical Practice and Information Technology and Services. Top 3 industries consitute 21% of all customers. Top 3 industries that use any solution categories are Computer Software, Information Technology and Services and Marketing and Advertising.
Company Size
According to customer reviews, most common company size is 11-50 employees with a share of 22%. The median share this company size is 18%. The most common company size that uses any solution category is employees.
Trend Analysis
Interest in Benefits Administration Software
This category was searched for 260 times on search engines in the last year. This has increased to 320 today. If we compare with other product-based solutions, a typical solution was searched 4849 times in the last year and this increased to 6276 today.