Data Visualization Software
Data visualization software allows non-technical users explore business data and KPIs to identify insights and prepare records.
Data driven decision making is one of the most important tenets of both the scientific method and the modern corporation. Given the increase in data availability, the scope of data-driven decision making and therefore the need for analytics is increasing. Companies aim to increase their analytical capabilities by enabling non-technical users to access data with ease. Given that text based analysis and programming has a steep learning curve, visual analytics solutions are the go-to social for democratization of analytics and enabling more employees make data driven decisions
To be categorized as a data visualization software, a product must provide:
GUI for creating various types of graphs
Ability to access various data sources such as SQL tables, spreadsheets etc.
Ability to publish easily accessible/automatically refreshed dashboards that combine various KPIs and enable both monitoring of KPIs and decision making
Compare Data Visualization Software
Results: 281
AIMultiple is data driven. Evaluate 281 products based on comprehensive, transparent and objective AIMultiple scores. For any of our scores, click the
icon to learn how it is calculated based on objective data.
63.92277053938958
87.68406412645282
0.4096611760689596
93.13566353664471
4.141685557490832
40.16147695232634
top10
4star
Tableau Server
Publish dashboards with Tableau Desktop and share them throughout your organization with Tableau Server
63.83820447205655
90.72228197934756
2.065375096014338
96.42432801672372
0.7150796915617095
36.95412696476553
top10
true
4star
Sisense
Free trial available
62.16287551219612
94.18776137236496
6.258712412164661
100
0
30.137989652027294
top5 , top10
5star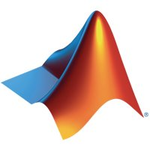 59.812997140306265
80.77785243057666
0.2731074507126397
85.7859207326898
4.363123944229035
38.848141850035866
top10
4star
TIBCO Spotfire
TIBCO Spotfire® is the most complete analytics solution in the market, and makes it fast and easy for everyone to visualize new discoveries in data.
56.416545957286296
74.98097621702917
0.005120764700861995
79.76680461337439
0.0008752505404672088
37.85211569754343
4star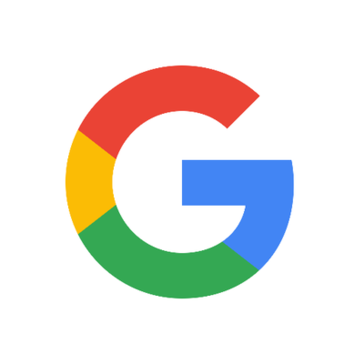 54.23331796170656
70.92496750927472
0
75.45136682324805
0.022756514052147427
37.54166841413839
true
5star
AgencyAnalytics
Free trial available
AgencyAnalytics helps 3000+ digital marketing agencies create reports for clients. Create custom dashboards for SEO, PPC, social, email and more.
52.19399591558549
67.95319155381915
0.02731074507126397
69.09826833134788
100
36.43480027735183
top5 , top10
4star
51.58795139584056
67.39433608732635
0.02731074507126397
71.6952306010364
0
35.78156670435478
true
5star

OriginPro
Free trial available
50.70888024888032
65.90322903591192
0
69.88838904774832
6.938111034283563
35.51453146184871
top5 , top10
true
4star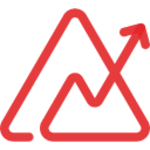 Zoho Analytics (Formerly Zoho Reports)
Free trial available
50.56077297095352
67.55693365786237
0.6144917641034394
71.84787470905859
0.049889280806630895
33.56461228404466
top10
5star
Market Presence Metrics
Popularity
Searches with brand name
These are the number of queries on search engines which include the brand name of the product. Compared to other product based solutions, Data Visualization Software is more concentrated in terms of top 3 companies' share of search queries. Top 3 companies receive 80%, 3% more than the average of search queries in this area.
Web Traffic
Data Visualization Software is a highly concentrated solution category in terms of web traffic. Top 3 companies receive 85% (7% more than average solution category) of the online visitors on data visualization software company websites.
Satisfaction
Data Visualization Software is less concentrated than the average in terms of user reviews. Top 3 companies receive 44% (this is 16% for the average solution category) of the reviews in the market. Product satisfaction tends to be slightly higher for more popular data visualization software products. Average rating for top 3 products is 4.4 vs 4.3 for average data visualization software product review.
Maturity
Zoho Corporation Pvt. Ltd.
Number of Employees
20 employees work for a typical company in this category which is 30 less than the number of employees for a typical company in the average solution category.

In most cases, companies need at least 10 employees to serve other businesses with a proven tech product or service. 105 companies (55 more than average solution category) with >10 employees are offering data visualization software. Top 3 products are developed by companies with a total of 5-10k employees. However, 2 of these top 3 companies have multiple products so only a portion of this workforce is actually working on these top 3 products.
Insights
Top Words Describing Data Visualization Software
This data is collected from customer reviews for all data visualization software companies. The most positive word describing data visualization software is "easy to use" that is used in 8% of the reviews. The most negative one is steep learning curve with being used in 0% of all data visualization software the reviews.
Customer Evaluation
These scores are the average scores collected from customer reviews for all Data Visualization Software companies. Compared to median scores of all solution categories, Data Visualization Software comes forward with Features but falls behind in Value for Money.
Customers by
Industry
According to customer reviews, top 3 industries using Data Visualization Software solutions are Computer Software, Marketing and Advertising and Higher Education. Top 3 industries consitute 24% of all customers. Top 3 industries that use any solution categories are Computer Software, Information Technology and Services and Marketing and Advertising.
Company Size
According to customer reviews, most common company size is employees with a share of 20%. The median share this company size is 23%. The most common company size that uses any solution category is employees.
Trend Analysis
Interest in Data Visualization Software
This category was searched for 2400 times on search engines in the last year. This has increased to 2400 today. If we compare with other product-based solutions, a typical solution was searched 4849 times in the last year and this increased to 6276 today.