Email Tracking Software
E-mail tracking software allows users to track e-mail click volume, number of downloads of email attachments and analyze other data on users' interactions with emails. Email tracking software integrates with email platforms and marketing products such as CRM software. These tools enable users to create, manage, send, schedule and track incoming and outgoing emails.
Compare Email Tracking Software
Results: 102
AIMultiple is data driven. Evaluate 102 products based on comprehensive, transparent and objective AIMultiple scores. For any of our scores, click the
icon to learn how it is calculated based on objective data.
69.09928455438475
86.78811446706372
100
95.79817792677892
1.4957212564058555
51.41045464170577
top5 , top10
top10
4star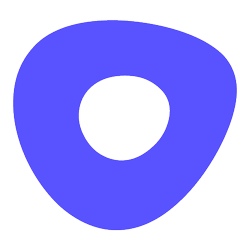 65.30519667012835
80.40255721806697
3.927492098282564
100
0.0980800823872692
50.20783612218973
5star
Nimble
Nimble helps you build relationships everywhere you engage -- from your inbox to across the web.
65.03189637718717
81.59295776418178
54.682779242127936
95.02160268719364
1.0739769021405978
48.47083499019256
top5 , top10
top10
4star
63.87022835170291
77.85169963988052
13.293050582538438
94.9986151773558
5.235024397420494
49.8887570635253
top10
top10
true
5star
Freshsales
Free trial available
Freshsales is a full-fledged Sales CRM software for Business. "You dont need multiple tools to drive sales anymore" Sign Up for 30 Days Free CRM Software.
57.2596289744602
69.64677762175813
0
87.04590551664181
0.10053208444695094
44.87248032716226
5star

57.21983540686456
70.35594935486283
8.76133034374964
86.8298478838749
0.15938013387931246
44.0837214588663
4star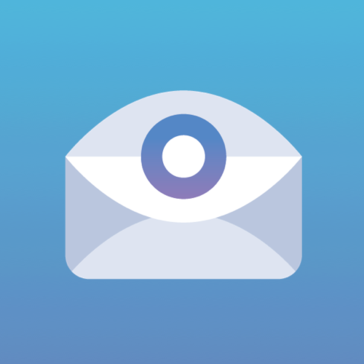 56.097799963799154
66.96298313655444
13.293050582538438
82.04209759787575
0
45.23261679104387
top10
5star

55.97140942614568
69.76318227363858
24.47129873687989
84.12023897908396
0.19861216683422012
42.179636578652776
top10
4star
54.50264459435238
67.70370311242912
3.021148575381492
83.13601788120107
8.927739499301179
41.30158607627564
top5 , top10
4star
53.57849171036601
66.96345792934603
29.9093651228532
79.94756825613574
0.14466812152122208
40.193525491385984
top5 , top10
5star
Market Presence Metrics
Popularity
Searches with brand name
These are the number of queries on search engines which include the brand name of the product. Compared to other product based solutions, Email Tracking Software is less concentrated in terms of top 3 companies' share of search queries. Top 3 companies receive 44%, 27% less than the average of search queries in this area.
Web Traffic
Email Tracking Software is a less concentrated than average solution category in terms of web traffic. Top 3 companies receive 47% (26% less than average solution category) of the online visitors on email tracking software company websites.
Satisfaction
Email Tracking Software is less concentrated than the average in terms of user reviews. Top 3 companies receive 42% (this is 17% for the average solution category) of the reviews in the market. Product satisfaction tends to be the same for more popular email tracking software products. Average rating for top 3 products is 4.4 vs 4.4 for average email tracking software product review.
Maturity
Number of Employees
29 employees work for a typical company in this category which is 23 less than the number of employees for a typical company in the average solution category.

In most cases, companies need at least 10 employees to serve other businesses with a proven tech product or service. 48 companies (1 more than average solution category) with >10 employees are offering email tracking software. Top 3 products are developed by companies with a total of 1-5k employees. However, all of these top 3 companies have multiple products so only a portion of this workforce is actually working on these top 3 products.
Insights
Top Words Describing Email Tracking Software
This data is collected from customer reviews for all email tracking software companies. The most positive word describing email tracking software is "reliable" that is used in 7% of the reviews. The most negative one is difficult with being used in 0% of all email tracking software the reviews.
Customer Evaluation
These scores are the average scores collected from customer reviews for all Email Tracking Software companies. Compared to median scores of all solution categories, Email Tracking Software comes forward with Ease of Use but falls behind in Customer Service.
Customers by
Industry
According to customer reviews, top 3 industries using Email Tracking Software solutions are Computer Software, Marketing and Advertising and Information Technology and Services. Top 3 industries consitute 32% of all customers. Top 3 industries that use any solution categories are Computer Software, Information Technology and Services and Marketing and Advertising.
Company Size
According to customer reviews, most common company size is 1-10 employees with a share of 24%. The median share this company size is 20%. The most common company size that uses any solution category is employees.
Trend Analysis
Interest in Email Tracking Software
This category was searched for 1000 times on search engines in the last year. This has increased to 880 today. If we compare with other product-based solutions, a typical solution was searched 4849 times in the last year and this increased to 6276 today.