Employee Recognition Software
Employee recognition software is a behavior-driven platform that allows HR teams to set standards or qualifications to monitor employee progress. A typical employee recognition software enables
Measuring metrics to announce prize winners between teams
Managers to set standards and schedules for rewards
Identify and report winners automatically
Compare Employee Recognition Software
Results: 93
AIMultiple is data driven. Evaluate 93 products based on comprehensive, transparent and objective AIMultiple scores. For any of our scores, click the
icon to learn how it is calculated based on objective data.
66.39625543514623
80.01968393087695
0.009368366765600449
100
0.18747094200398937
52.772826939415495
5star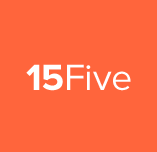 15Five Continuous Performance Management
64.7211726588853
77.92222648585168
0
97.3939719730404
0.0704890741935
51.520118831918914
5star
63.58019426283224
72.1090074769778
0
90.13625934622225
0
55.05138104868668
5star
59.58562894114477
76.98362929934368
100
83.72316261215146
0.05099209622508511
42.18762858294586
top5 , top10
5star
55.14427948751488
67.87152035850224
8.264464471133083
83.80634238923615
0
42.41703861652751
top10
5star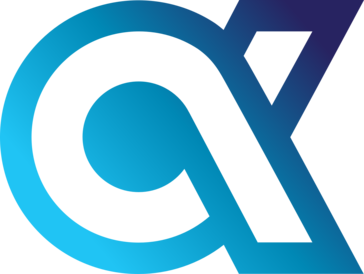 54.34441522597444
67.13485774991705
36.36363505839543
79.36674379306874
0.05099209622508511
41.55397270203183
top5 , top10
5star
45.52211264665284
54.76499985864654
15.702481059387836
66.4934396908847
0
36.27922543465913
top5 , top10
5star
45.03285844472059
52.05781631123163
8.264464471133083
63.96159936015825
0.6209037599172128
38.00790057820954
top10
top5 , top10
5star
44.78278085705318
54.72847625457837
0
68.41059531822296
0
34.837085459528
5star

42.46546595652896
50.64355182884431
1.7355384003969605
63.08674760223775
0.005999070144127661
34.2873800842136
5star

Market Presence Metrics
Popularity
Searches with brand name
These are the number of queries on search engines which include the brand name of the product. Compared to other product based solutions, Employee Recognition Software is less concentrated in terms of top 3 companies' share of search queries. Top 3 companies receive 65%, 6% less than the average of search queries in this area.
Web Traffic
Employee Recognition Software is a less concentrated than average solution category in terms of web traffic. Top 3 companies receive 54% (19% less than average solution category) of the online visitors on employee recognition software company websites.
Satisfaction
Employee Recognition Software is less concentrated than the average in terms of user reviews. Top 3 companies receive 55% (this is 4% for the average solution category) of the reviews in the market. Product satisfaction tends to be slightly higher for more popular employee recognition software products. Average rating for top 3 products is 4.7 vs 4.6 for average employee recognition software product review.
Maturity
Maritz Motivation Solutions
Number of Employees
18 employees work for a typical company in this category which is 34 less than the number of employees for a typical company in the average solution category.

In most cases, companies need at least 10 employees to serve other businesses with a proven tech product or service. 37 companies (10 less than average solution category) with >10 employees are offering employee recognition software. Top 3 products are developed by companies with a total of 101-500 employees. However, 2 of these top 3 companies have multiple products so only a portion of this workforce is actually working on these top 3 products.
Insights
Top Words Describing Employee Recognition Software
This data is collected from customer reviews for all employee recognition software companies. The most positive word describing employee recognition software is "robust" that is used in 14% of the reviews. The most negative one is steep learning curve with being used in 0% of all employee recognition software the reviews.
Customer Evaluation
These scores are the average scores collected from customer reviews for all Employee Recognition Software companies. Compared to median scores of all solution categories, Employee Recognition Software comes forward with Ease of Use but falls behind in Value for Money.
Customers by
Industry
According to customer reviews, top 3 industries using Employee Recognition Software solutions are Information Technology and Services, Computer Software and Telecommunications. Top 3 industries consitute 28% of all customers. Top 3 industries that use any solution categories are Computer Software, Information Technology and Services and Marketing and Advertising.
Company Size
According to customer reviews, most common company size is 51-200 employees with a share of 23%. The median share this company size is 12%. The most common company size that uses any solution category is employees.
Trend Analysis
Interest in Employee Recognition Software
This category was searched for 390 times on search engines in the last year. This has increased to 480 today. If we compare with other product-based solutions, a typical solution was searched 4849 times in the last year and this increased to 6276 today.