Expense Management Software
Expense management software allows users to manage employee expenses. Tracking, processing and reimbursement of expenses is facilitated by using expense management software. It can also be used to track billable hours. Typical expense management software users are:
Employees who can add their costs or project hours to the system.
Managers who can review, approve and report employee expenses.
Accountants that review and manage the accounting records created by the software.
Compare Expense Management Software
Results: 206
AIMultiple is data driven. Evaluate 206 products based on comprehensive, transparent and objective AIMultiple scores. For any of our scores, click the
icon to learn how it is calculated based on objective data.
66.95079473441612
80.60181817897536
6.018181789753672
100
0
53.29977128985689
top10
4star
66.76025186326817
77.02995745334336
0.0007211273200506609
96.27196820540536
0.12310776287048084
56.490546273192976
5star
66.40559076533216
83.58923704193285
100
91.76075794971776
1.8063068215863471
49.221944488731474
top5 , top10
4star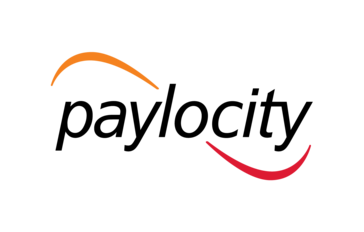 65.52280260009749
81.16458576519392
16.454545470338868
99.38856425502506
0.08279814139961543
49.881019435001065
top5 , top10
4star
60.40860008890012
75.00314604598582
54.72727275885956
85.83603480923854
8.615909227090244
45.81405413181443
top5 , top10
top5 , top10
4star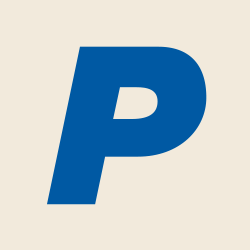 60.36601252260586
74.83485068247623
20
91.04049927713888
0.02451260765120193
45.89717436273549
top5 , top10
5star
57.48114170350237
69.53127643000197
0
86.91123573327647
0.02287843380778847
45.43100697700277
5star

56.73866922963627
71.99645930098289
100
77.28857877272958
1.6559628279923084
41.48087915828966
top5 , top10
4star
54.16231102209295
66.59926936188157
0.055629144971845
82.70237905686636
4.318032018912839
41.72535268230433
top10
5star
53.84758861057245
66.05990995397457
0.08727267294338034
82.55982483316495
0.0332282014827404
41.63526726717033
5star
Market Presence Metrics
Popularity
Searches with brand name
These are the number of queries on search engines which include the brand name of the product. Compared to other product based solutions, Expense Management Software is more concentrated in terms of top 3 companies' share of search queries. Top 3 companies receive 85%, 14% more than the average of search queries in this area.
Web Traffic
Expense Management Software is a highly concentrated solution category in terms of web traffic. Top 3 companies receive 77% (4% more than average solution category) of the online visitors on expense management software company websites.
Satisfaction
Expense Management Software is less concentrated than the average in terms of user reviews. Top 3 companies receive 39% (this is 20% for the average solution category) of the reviews in the market. Product satisfaction tends to be higher for more popular expense management software products. Average rating for top 3 products is 4.3 vs 4.1 for average expense management software product review.
Maturity
Number of Employees
34 employees work for a typical company in this category which is 18 less than the number of employees for a typical company in the average solution category.

In most cases, companies need at least 10 employees to serve other businesses with a proven tech product or service. 101 companies (54 more than average solution category) with >10 employees are offering expense management software. Top 3 products are developed by companies with a total of 1-5k employees. However, 2 of these top 3 companies have multiple products so only a portion of this workforce is actually working on these top 3 products.
Insights
Top Words Describing Expense Management Software
This data is collected from customer reviews for all expense management software companies. The most positive word describing expense management software is "easy to use" that is used in 30% of the reviews. The most negative one is time consuming with being used in 1% of all expense management software the reviews.
Positive
Overall
Negative
Customer Evaluation
These scores are the average scores collected from customer reviews for all Expense Management Software companies. Compared to median scores of all solution categories, Expense Management Software comes forward with Ease of Use but falls behind in Value for Money.
Customers by
Industry
According to customer reviews, top 3 industries using Expense Management Software solutions are Hospitality, Computer Software and Information Technology and Services. Top 3 industries consitute 19% of all customers. Top 3 industries that use any solution categories are Computer Software, Information Technology and Services and Marketing and Advertising.
Company Size
According to customer reviews, most common company size is employees with a share of 19%. The median share this company size is 23%. The most common company size that uses any solution category is employees.
Trend Analysis
Interest in Expense Management Software
This category was searched for 1900 times on search engines in the last year. This has increased to 1900 today. If we compare with other product-based solutions, a typical solution was searched 4849 times in the last year and this increased to 6276 today.