Fraud Protection Software
Fraud protection or fraud management software is used by e-commerce businesses to detect and prevent fraud-related activities. A typical fraud protection software:
identifies and analyzes customer purchasing behavior
protects customers' confidential information
approves or rejects high risk activities.
Compare Fraud Protection Software
Results: 186
AIMultiple is data driven. Evaluate 186 products based on comprehensive, transparent and objective AIMultiple scores. For any of our scores, click the
icon to learn how it is calculated based on objective data.
65.2119767951932
80.41557909870441
3.9999997473053632
100
0.1557912397387501
50.00837449168198
top10
5star
58.29506101299442
71.77284708109225
1.7272728694134605
89.48510172521387
0.12038413979812504
44.8172749448966
5star
54.6356594782615
67.0976288701213
0.6545454419107227
83.78701765030277
0.025602056880144244
42.17369008640171
5star
50.52346999277923
61.90468482680475
0.009090689562443284
77.3795154255802
0.0016341738434134624
39.14225515875372
5star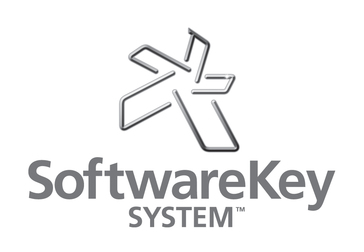 SoftwareKey Licensing System
47.704595102101486
58.0138139998145
3.9999997473053632
71.99357201062546
0.18956416583596164
37.39537620438847
top10
4star
38.46115359388728
46.82678626946835
0
58.5224521633924
0.08824538754432697
30.095520918306192
true
5star

Global Fraud Prevention & Email Risk Scoring
Free trial available
37.47023287258307
45.60486624454998
0.3545455793134315
56.84069956270707
0.968520364529712
29.33559950061616
5star

36.164612776722585
43.96151581633372
0.004635367245616929
54.76018510040888
1.5290419928205294
28.36770973711145
4star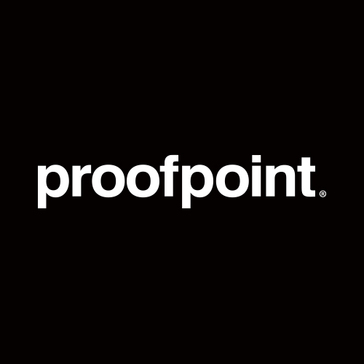 Proofpoint Email Fraud Defense
34.15494069074467
41.4440373541974
0.0005148653226818122
51.79401975171517
0.0877006629298558
26.86584402729193
5star
32.95350312160343
39.95715233158633
0
49.457209620111
3.9138463549752425
25.949853911620544
5star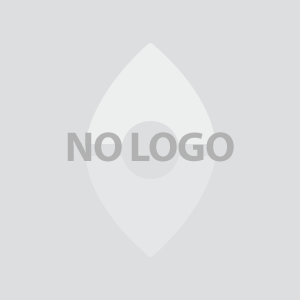 Market Presence Metrics
Popularity
Searches with brand name
These are the number of queries on search engines which include the brand name of the product. Compared to other product based solutions, Fraud Protection Software is more concentrated in terms of top 3 companies' share of search queries. Top 3 companies receive 77%, 6% more than the average of search queries in this area.
Web Traffic
Fraud Protection Software is a highly concentrated solution category in terms of web traffic. Top 3 companies receive 78% (5% more than average solution category) of the online visitors on fraud protection software company websites.
Satisfaction
Fraud Protection Software is less concentrated than the average in terms of user reviews. Top 3 companies receive 55% (this is 4% for the average solution category) of the reviews in the market. Product satisfaction tends to be higher for more popular fraud protection software products. Average rating for top 3 products is 4.6 vs 4.4 for average fraud protection software product review.
Maturity
Number of Employees
75 employees work for a typical company in this category which is 23 more than the number of employees for a typical company in the average solution category.

In most cases, companies need at least 10 employees to serve other businesses with a proven tech product or service. 106 companies (59 more than average solution category) with >10 employees are offering fraud protection software. Top 3 products are developed by companies with a total of 501-1,000 employees. However, all of these top 3 companies have multiple products so only a portion of this workforce is actually working on these top 3 products.
Insights
Top Words Describing Fraud Protection Software
This data is collected from customer reviews for all fraud protection software companies. The most positive word describing fraud protection software is "ease of use" that is used in 8% of the reviews. The most negative one is difficult with being used in 4% of all fraud protection software the reviews.
Customer Evaluation
These scores are the average scores collected from customer reviews for all Fraud Protection Software companies. Compared to median scores of all solution categories, Fraud Protection Software comes forward with Ease of Use but falls behind in Value for Money.
Customers by
Industry
According to customer reviews, top 3 industries using Fraud Protection Software solutions are Retail, Financial Services and Internet. Top 3 industries consitute 34% of all customers. Top 3 industries that use any solution categories are Computer Software, Information Technology and Services and Marketing and Advertising.
Company Size
According to customer reviews, most common company size is 51-200 employees with a share of 23%. The median share this company size is 12%. The most common company size that uses any solution category is employees.
Trend Analysis
Interest in Fraud Protection Software
This category was searched for 40 times on search engines in the last year. This has increased to 50 today. If we compare with other product-based solutions, a typical solution was searched 4849 times in the last year and this increased to 6276 today.