IoT Software
IoT platforms enable IoT devices to communicate, transfer, process and analyze the data. An IoT platform is generally expected to have the following features:
A secure interface for device communication and management
Data management/analytics with focus on time series data
Data visualization
Compare IoT Software
Results: 125
AIMultiple is data driven. Evaluate 125 products based on comprehensive, transparent and objective AIMultiple scores. For any of our scores, click the
icon to learn how it is calculated based on objective data.
64.84966819001721
96.02576893006876
30.09090878006946
100
37.43472222222222
33.673567449965674
top5 , top10
top10
5star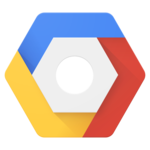 58.20996235191333
67.9882237532133
100
69.12351564424921
0.4039682539682539
48.43170095061337
top5 , top10
5star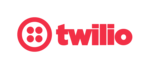 57.185671002099696
87.7829590329014
0.027273069196321022
93.38519922276272
0.001785714285714286
26.588382971297992
5star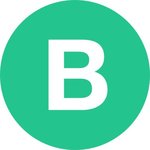 55.70513994249367
61.1586665760153
68.37435411410239
62.88025101339599
0
50.25161330897204
top5 , top10
true
5star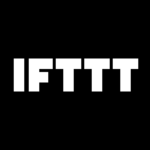 IFTTT
Free trial available
50.12830881230249
73.34680294550378
1.1818184926578126
77.98019585639337
0.3321428571428572
26.90981467910121
4star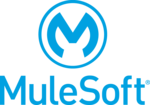 49.42880791257896
74.1965651022997
1.4313891454179284
78.88683343397571
0
24.661050722858203
4star

48.12240524005759
59.30155040895367
36.81818212902145
61.89980895880159
0.3728174603174603
36.943260071161504
top5 , top10
5star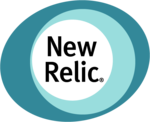 46.22044522412316
64.9719813324132
4.90909153077017
68.96245594307457
0
27.468909115833128
top10
4star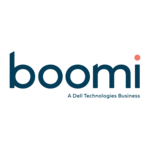 45.69849281051309
65.03448705753758
0
69.18527625168637
0.010912698412698412
26.3624985634886
5star

43.54371653869626
61.121323673795125
0.10019728991359592
65.00659436965816
0.4039682539682539
25.96610940359739
5star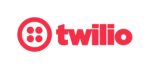 Market Presence Metrics
Popularity
Searches with brand name
These are the number of queries on search engines which include the brand name of the product. Compared to other product based solutions, IoT Software is more concentrated in terms of top 3 companies' share of search queries. Top 3 companies receive 74%, 2% more than the average of search queries in this area.
Web Traffic
IoT Software is a less concentrated than average solution category in terms of web traffic. Top 3 companies receive 71% (2% less than average solution category) of the online visitors on iot software company websites.
Satisfaction
IoT Software is less concentrated than the average in terms of user reviews. Top 3 companies receive 56% (this is 3% for the average solution category) of the reviews in the market. Product satisfaction tends to be higher for more popular iot software products. Average rating for top 3 products is 4.6 vs 4.3 for average iot software product review.
Maturity
Amazon Web Services (AWS)
Siemens Product Lifecycle Management Software
Number of Employees
44 employees work for a typical company in this category which is 8 less than the number of employees for a typical company in the average solution category.

In most cases, companies need at least 10 employees to serve other businesses with a proven tech product or service. 61 companies (13 more than average solution category) with >10 employees are offering iot software. Top 3 products are developed by companies with a total of 100-500k employees. However, all of these top 3 companies have multiple products so only a portion of this workforce is actually working on these top 3 products.
Insights
Top Words Describing IoT Software
This data is collected from customer reviews for all iot software companies. The most positive word describing iot software is "easy to use" that is used in 50% of the reviews. The most negative one is difficult with being used in 10% of all iot software the reviews.
Customer Evaluation
These scores are the average scores collected from customer reviews for all IoT Software companies. Compared to median scores of all solution categories, IoT Software comes forward with Ease of Use but falls behind in Customer Service.
Customers by
Industry
According to customer reviews, top 3 industries using IoT Software solutions are Computer Software, Information Technology and Services and Electrical/Electronic Manufacturing. Top 3 industries consitute 30% of all customers. Top 3 industries that use any solution categories are Computer Software, Information Technology and Services and Marketing and Advertising.
Company Size
According to customer reviews, most common company size is employees with a share of 19%. The median share this company size is 23%. The most common company size that uses any solution category is employees.
Trend Analysis
Interest in IoT Software
This category was searched for 2400 times on search engines in the last year. This has decreased to 1900 today. If we compare with other product-based solutions, a typical solution was searched 4849 times in the last year and this increased to 6276 today.