Lead Capture Software
Lead capture tools enables companies to find new sales opportunities. Lead capture software enables companies to capture, score and track their leads.
Compare Lead Capture Software
Results: 166
AIMultiple is data driven. Evaluate 166 products based on comprehensive, transparent and objective AIMultiple scores. For any of our scores, click the
icon to learn how it is calculated based on objective data.
69.68542394115296
90.37084689321124
100
100
3.708468932112314
49.00000098909469
top5 , top10
top5 , top10
true
4star
Pipedrive
Free trial available
Try Pipedrive, the #1 user-rated CRM tool.
57.59541681035245
72.4916138994028
66.91357928838016
82.06962670656479
1.4455460531294937
42.69921972130209
top5 , top10
top10
5star
43.39429190466343
52.3707908755101
5.925926513755813
64.7057190962962
0.13622947097555438
34.41779293381677
top10
4star
42.59314554277274
51.99083444118211
0.2716048132915569
64.95459244981619
0
33.19545664436337
true
5star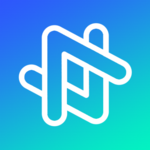 Novocall
Free trial available
42.18462082215615
51.40556005967223
1.4567892581288306
64.0474163155305
0.21948081434950423
32.96368158464006
4star
41.671159339238514
50.498784827174376
13.333333047362036
61.41235061738208
0.35571028532505866
32.843533851302645
top5 , top10
4star
41.0475575438784
50.68025176527749
2.469136226130316
62.95179906900642
0.7189888745932037
31.414863322479317
4star
amoCRM
CRM Online by amoCRM. Easy-to-use, web based, hosted CRM for small businesses. Lead management, sales pipeline, & contact management.
37.75154305866922
44.21466900621312
0
55.26833625776639
0
31.28841711112533
4star
36.6744047679102
44.91039356534269
16.296295231847584
54.083926368825466
0.13622947097555438
28.438415970477703
top5 , top10
4star
36.11797351084975
44.16692651908852
0.9629632997736008
54.99841412706479
0.7189888745932037
28.06902050261099
5star
Market Presence Metrics
Popularity
Searches with brand name
These are the number of queries on search engines which include the brand name of the product. Compared to other product based solutions, Lead Capture Software is less concentrated in terms of top 3 companies' share of search queries. Top 3 companies receive 63%, 8% less than the average of search queries in this area.
Web Traffic
Lead Capture Software is a less concentrated than average solution category in terms of web traffic. Top 3 companies receive 64% (9% less than average solution category) of the online visitors on lead capture software company websites.
Satisfaction
Lead Capture Software is highly concentrated than the average in terms of user reviews. Top 3 companies receive 71% (this is 12% for the average solution category) of the reviews in the market. Product satisfaction tends to be higher for more popular lead capture software products. Average rating for top 3 products is 4.7 vs 4.4 for average lead capture software product review.
Maturity
Number of Employees
13 employees work for a typical company in this category which is 39 less than the number of employees for a typical company in the average solution category.

In most cases, companies need at least 10 employees to serve other businesses with a proven tech product or service. 64 companies (17 more than average solution category) with >10 employees are offering lead capture software. Top 3 products are developed by companies with a total of 501-1,000 employees. However, all of these top 3 companies have multiple products so only a portion of this workforce is actually working on these top 3 products.
Insights
Top Words Describing Lead Capture Software
This data is collected from customer reviews for all lead capture software companies. The most positive word describing lead capture software is "easy to customize" that is used in 4% of the reviews. The most negative one is steep learning curve with being used in 0% of all lead capture software the reviews.
Customer Evaluation
These scores are the average scores collected from customer reviews for all Lead Capture Software companies. Compared to median scores of all solution categories, Lead Capture Software comes forward with Ease of Use but falls behind in Value for Money.
Customers by
Industry
According to customer reviews, top 3 industries using Lead Capture Software solutions are Marketing and Advertising, Computer Software and Information Technology and Services. Top 3 industries consitute 29% of all customers. Top 3 industries that use any solution categories are Computer Software, Information Technology and Services and Marketing and Advertising.
Company Size
According to customer reviews, most common company size is 1-10 employees with a share of 28%. The median share this company size is 20%. The most common company size that uses any solution category is employees.
Trend Analysis
Interest in Lead Capture Software
This category was searched for 170 times on search engines in the last year. This has increased to 210 today. If we compare with other product-based solutions, a typical solution was searched 4849 times in the last year and this increased to 6276 today.