Lead Scoring Software
Lead scoring software allows sales teams to prioritize and manage leads (i.e. potential customers).
Prioritization is key for sales teams especially at growing companies as they receive more leads than they can immediately respond to. In addition, knowing the value of a lead, allows sales reps to pay more attention to the communication with those leads to ensure that they convert to customers.
Lead scoring software enable this prioritization by assigning a value estimate to each lead taking into account criteria such as the lead's industry, position, online behavior, actions on company's website. In the background, this software estimates both the potential value of a sale and the probability of a sale, estimating expected value of that lead.
To access lead related data, lead scoring software needs to be integrated with lead generation/recording software such as the CRM systems, landing pages and other lead capture forms. Advanced lead scoring software also needs to be integrated with companies analytics systems to track lead behavior which influences the lead scores.
To be categorized as lead scoring software, a product must be able to:
Assign and manage priorities to leads based on historical track record or company's objectives
Provide analytical insights which can provide guidance to teams in charge of lead generation. Or the tools can offer integration to popular analytics packages, allowing non-technical personnel to analyze the developments in lead flow quality
Integrate with lead generation solutions
Provide data import/export options
Compare Lead Scoring Software
Results: 37
AIMultiple is data driven. Evaluate 37 products based on comprehensive, transparent and objective AIMultiple scores. For any of our scores, click the
icon to learn how it is calculated based on objective data.
72.35281100802146
94.01164191493469
0.15757563754580506
100
0.2304881936100826
50.69398010110823
top10
4star
Velocify Lead Manager
When buyers show interest, quick response and an appropriate level of persistence are essential to staying ahead of the competition.
69.71785796895975
90.10753414815314
1.7575759576256784
95.79899500667348
0.12505210504376824
49.328181789766376
top5 , top10
true
5star
VanillaSoft
Free trial available
VanillaSoft's Sales Engagement platform gives your sales development reps the tools they need to engage more prospects, build more pipeline, and close more deals
62.69438574214611
81.68138793903545
0
86.89407623216188
0.031876026775862494
43.707383545256775
5star
56.95302606846195
72.83864479550768
0.7878787141761854
77.45471462523189
0.2525562121472182
41.06740734141624
top10
top10
4star
Leadspace
Leadspace helps B2B Marketing & Sales by combining the right data about people & companies with AI intelligence to know which prospects matter most.
55.65288685002329
67.6072723723172
1.7575759576256784
71.8566771551094
0.308952259519898
43.69850132772939
top5 , top10
top5 , top10
4star
DataFox
Elevate your deal-sourcing systems with advanced company intelligence and a modern data infrastructure.
55.16030121277859
71.72127470090088
0.006060459708295524
76.26397657385905
1.098496922737415
38.5993277246563
top5 , top10
4star
InsideSales.com Predictive PowerDialer
InsideSales.com's PowerDialer is the #1 sales dialer on the Salesforce AppExchange. PowerDialer analyzes and prioritizes your leads
50.98322295077398
65.55059582389978
2.181818139702409
69.65635756686167
0.27217222862467205
36.415850077648166
top5 , top10
top10
4star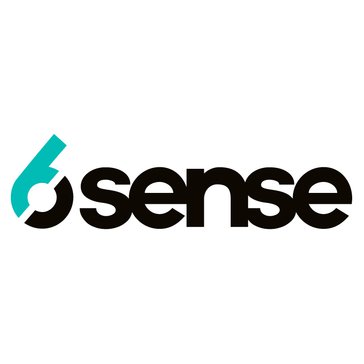 6sense
Uncover, prioritize and engage with demand on the 6sense Account Based Orchestration Platform, powered by AI.
48.96083555694871
62.33454794095478
1.1515152462756404
66.26877284828454
0.245200205968173
35.58712317294263
top10
top10
true
4star
EverString
Free trial available
Marketing and sales intelligence software powered by automated data science and the world's most reliable business data.
48.81885522743825
62.322725759479525
0.5333330890618511
66.282968261904
0.0245200205968173
35.31498469539697
5star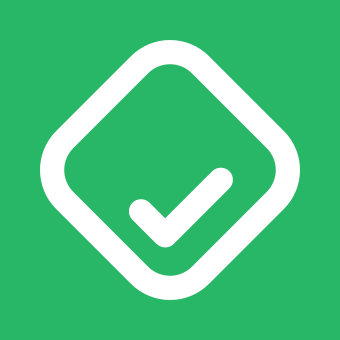 47.48469144172877
60.005190414410855
0.012121445863751253
63.833513499917785
0.04413603707427115
34.96419246904668
5star
Maroon.ai
Maroon is the smartest market intelligence platform ever conceived.
Market Presence Metrics
Popularity
Searches with brand name
These are the number of queries on search engines which include the brand name of the product. Compared to other product based solutions, Lead Scoring Software is more concentrated in terms of top 3 companies' share of search queries. Top 3 companies receive 94%, 23% more than the average of search queries in this area.
Web Traffic
Lead Scoring Software is a highly concentrated solution category in terms of web traffic. Top 3 companies receive 90% (17% more than average solution category) of the online visitors on lead scoring software company websites.
Satisfaction
Lead Scoring Software is highly concentrated than the average in terms of user reviews. Top 3 companies receive 72% (this is 13% for the average solution category) of the reviews in the market. Product satisfaction tends to be higher for more popular lead scoring software products. Average rating for top 3 products is 4.5 vs 4.3 for average lead scoring software product review.
Maturity
Number of Employees
59 employees work for a typical company in this category which is 7 more than the number of employees for a typical company in the average solution category.

In most cases, companies need at least 10 employees to serve other businesses with a proven tech product or service. 30 companies (17 less than average solution category) with >10 employees are offering lead scoring software. Top 3 products are developed by companies with a total of 101-500 employees. However, all of these top 3 companies have multiple products so only a portion of this workforce is actually working on these top 3 products.
Insights
Customer Evaluation
These scores are the average scores collected from customer reviews for all Lead Scoring Software companies. Compared to median scores of all solution categories, Lead Scoring Software comes forward with Ease of Use but falls behind in Likelihood to Recommend.
Customers by
Industry
According to customer reviews, top 3 industries using Lead Scoring Software solutions are Computer Software, Marketing and Advertising and Information Technology and Services. Top 3 industries consitute 48% of all customers. Top 3 industries that use any solution categories are Computer Software, Information Technology and Services and Marketing and Advertising.
Company Size
According to customer reviews, most common company size is employees with a share of 35%. The median share this company size is 23%. The most common company size that uses any solution category is employees.
Trend Analysis
Interest in Lead Scoring Software
This category was searched for 110 times on search engines in the last year. This has increased to 140 today. If we compare with other product-based solutions, a typical solution was searched 4849 times in the last year and this increased to 6276 today.