Microlearning Platforms
Microlearning platforms provide employees with short and focused training content. HR departments of companies create content to improve employee performance and focus. Microlearning platforms aim to achieve effective learning in a short time frame by leveraging information cards and videos from mobile devices. These platforms offer content creation tools and micro-learning content such as interactive modules, job aids, flash cards and gamified events.
Compare Microlearning Platforms
Results: 31
AIMultiple is data driven. Evaluate 31 products based on comprehensive, transparent and objective AIMultiple scores. For any of our scores, click the
icon to learn how it is calculated based on objective data.
67.65375248762969
84.47558753057584
44.44443372052061
100
0.31144158523766885
50.83191744468355
top5 , top10
top5 , top10
4star
56.784917202299255
73.48114639551127
100
79.35143299438909
0
40.08868800908724
top5 , top10
true
5star

BizLibrary
Free trial available
56.55929742610177
69.44912199874271
0
86.8114024984284
0
43.66947285346083
true
5star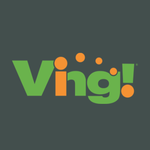 Ving
Free trial available
49.18684798599614
57.32709824363153
7.222216860260302
70.73614397045259
0.1596138124343053
41.04659772836075
top10
top5 , top10
5star
46.76819845950126
60.98336306642071
100
63.63674461240845
0.7396737649394636
32.553033852581805
top5 , top10
top5 , top10
5star
42.98596078329901
55.0866178984892
52.7777831397397
62.261049480644026
0
30.88530366810881
top5 , top10
5star
36.997014955153965
44.0293932838625
0
55.03674160482812
0
29.96463662644543
5star
36.41424140752508
43.92097442821821
7.222216860260302
53.97362292641659
0.1985440105890139
28.90750838683196
top10
top5 , top10
5star
28.99976141919768
34.9997018066053
0
43.74962725825662
0
22.99982103179006
true
5star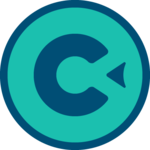 ConveYour
Free trial available
17.429373397366753
20.4262650019842
2.500012064414321
25.21546346965912
0.038930198154708606
14.4324817927493
5star

Market Presence Metrics
Popularity
Searches with brand name
These are the number of queries on search engines which include the brand name of the product. Compared to other product based solutions, Microlearning Platforms is less concentrated in terms of top 3 companies' share of search queries. Top 3 companies receive 67%, 4% less than the average of search queries in this area.
Web Traffic
Microlearning Platforms is a less concentrated than average solution category in terms of web traffic. Top 3 companies receive 66% (7% less than average solution category) of the online visitors on microlearning platforms company websites.
Satisfaction
Microlearning Platforms is highly concentrated than the average in terms of user reviews. Top 3 companies receive 65% (this is 6% for the average solution category) of the reviews in the market. Product satisfaction tends to be the same for more popular microlearning platforms products. Average rating for top 3 products is 4.6 vs 4.6 for average microlearning platforms product review.
Maturity
Number of Employees
25 employees work for a typical company in this category which is 27 less than the number of employees for a typical company in the average solution category.

In most cases, companies need at least 10 employees to serve other businesses with a proven tech product or service. 14 companies (33 less than average solution category) with >10 employees are offering microlearning platforms. Top 3 products are developed by companies with a total of 51-100 employees. However, 1 of these top 3 companies have multiple products so only a portion of this workforce is actually working on these top 3 products.
Insights
Top Words Describing Microlearning Platforms
This data is collected from customer reviews for all microlearning platforms companies. The most positive word describing microlearning platforms is "ease of use" that is used in 17% of the reviews. The most negative one is difficult with being used in 3% of all microlearning platforms the reviews.
Customer Evaluation
These scores are the average scores collected from customer reviews for all Microlearning Platforms companies. Compared to median scores of all solution categories, Microlearning Platforms comes forward with Ease of Use but falls behind in Likelihood to Recommend.
Customers by
Industry
According to customer reviews, top 3 industries using Microlearning Platforms solutions are Financial Services, Retail and Education Management. Top 3 industries consitute 26% of all customers. Top 3 industries that use any solution categories are Computer Software, Information Technology and Services and Marketing and Advertising.
Company Size
According to customer reviews, most common company size is employees with a share of 23%. The median share this company size is 23%. The most common company size that uses any solution category is employees.
Trend Analysis
Interest in Microlearning Platforms
This category was searched for 480 times on search engines in the last year. This has increased to 720 today. If we compare with other product-based solutions, a typical solution was searched 4849 times in the last year and this increased to 6276 today.