OCR Software
A significant share of online and offline data sources (e.g. scanned documents, images) include text in image format. OCR software converts images into text. Most OCR software also understands handwritten text albeit at lower accuracy compared to printed text.
To be categorized as an OCR software, a product must be able to automatically convert images into text.
Compare OCR Software
Results: 92
AIMultiple is data driven. Evaluate 92 products based on comprehensive, transparent and objective AIMultiple scores. For any of our scores, click the
icon to learn how it is calculated based on objective data.
32.003309589313744
30.022238225526152
1.2375690607734806
31.89082681026963
0.2577984016499098
33.98438095310133
top10
5star

Hypatos
Hypatos offers deep learning skills to automate document-based back office tasksto improve work and make organisations more efficient. The largest consumers of financial data including global manufacturing and retail leaders, the Big 4 and other Fortune 500 and technology companies rely on us. Hypatos outperforms industry standards by >10x and focuses on automation beyond data capture. Hypatos provides an enterprise grade automation module with on-prem, cloud deployment options and integrations to enterprise systems.
59.34185072061602
94.54696132596683
18.23204419889503
100
0
24.136740115265194
top5 , top10
5star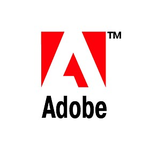 54.63302965617984
56.55641255920596
12.191528545119706
59.7485083730629
0.9022944057746842
52.70964675315373
top5 , top10
5star
45.43252072782224
57.540489165345136
0.04051565377532229
61.113261990572255
3.0935808197989174
33.32455229029933
true
5star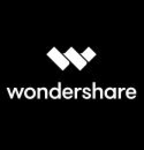 PDFelement 6
Free trial available
42.32230138878506
52.90071788854502
0.9723756906077348
56.244954921083554
0.04296640027498496
31.743884889025093
top10
5star
Docparser
Extract data from PDF files & automate your workflow with our reliable document parsing software.
30.58793340823821
30.071353591574475
0.036832412523020254
31.960281053427924
0.9194809658846784
31.10451322490196
5star

Ephesoft Transact
Leave manual data entry & sorting behind with Ephesoft Transact, our intelligent enterprise data classification & document capture software.
29.541840436867272
31.38187738775925
0.15469613259668508
32.806848770567065
17.959955314943716
27.701803485975294
top5 , top10
4star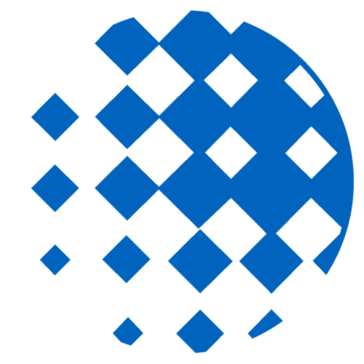 Kofax Capture
Accelerate business processes with advanced capture that transforms all types of documents into actionable information that's delivered into core systems.
29.34109333281478
29.14555468376097
0
30.984243202160243
0.6788691243447624
29.536631981868588
4star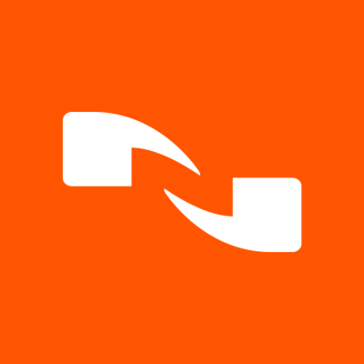 26.97750708977424
27.391591290528563
0.287292817679558
28.90127153597575
7.192575406032482
26.56342288901992
top10
4star
IBM Datacap
IBM® Datacap helps you streamline the capture, recognition and classification of business documents and extract important information.
26.87196249833775
25.615778542902937
0.06629834254143646
26.981040800655727
8.387041333677065
28.128146453772565
top5 , top10
4star
ABBYY FineScanner
ABBYY TextGrabber. Create PDF and JPEG files and apply OCR to recognize texts in 193 languages
Market Presence Metrics
Popularity
Searches with brand name
These are the number of queries on search engines which include the brand name of the product. Compared to other product based solutions, OCR Software is more concentrated in terms of top 3 companies' share of search queries. Top 3 companies receive 91%, 14% more than the average of search queries in this area.
Web Traffic
OCR Software is a highly concentrated solution category in terms of web traffic. Top 3 companies receive 88% (10% more than average solution category) of the online visitors on ocr software company websites.
Satisfaction
OCR Software is highly concentrated than the average in terms of user reviews. Top 3 companies receive 93% (this is 33% for the average solution category) of the reviews in the market. Product satisfaction tends to be higher for more popular ocr software products. Average rating for top 3 products is 4.5 vs 4.3 for average ocr software product review.
Maturity
Konica Minolta Business Solutions, U.S.A., Inc.
Number of Employees
34 employees work for a typical company in this category which is 16 less than the number of employees for a typical company in the average solution category.

In most cases, companies need at least 10 employees to serve other businesses with a proven tech product or service. 55 companies (5 more than average solution category) with >10 employees are offering ocr software. Top 3 products are developed by companies with a total of 101-500 employees. However, 2 of these top 3 companies have multiple products so only a portion of this workforce is actually working on these top 3 products.
Insights
Top Words Describing OCR Software
This data is collected from customer reviews for all ocr software companies. The most positive word describing ocr software is "ease of use" that is used in 4% of the reviews. The most negative one is difficult with being used in 9% of all ocr software the reviews.
Positive
Overall
Negative
Customer Evaluation
These scores are the average scores collected from customer reviews for all OCR Software companies. Compared to median scores of all solution categories, OCR Software comes forward with Ease of Use but falls behind in Customer Service.
Customers by
Industry
According to customer reviews, top 3 industries using OCR Software solutions are Information Technology and Services, Computer Software and Education Management. Top 3 industries consitute 18% of all customers. Top 3 industries that use any solution categories are Computer Software, Information Technology and Services and Marketing and Advertising.
Company Size
According to customer reviews, most common company size is 1-10 employees with a share of 18%. The median share this company size is 20%. The most common company size that uses any solution category is employees.
Publicly Traded Beverage Producing Company - Customer Case Study
Cognitive Invoice Data Capture Enables Invoice Automation Within DMS
Molson Coors Implements Cognitive Invoice Data Capture Tool
Automating Invoice Posting in Accounting Platforms with Dativery One-Click Integration
Rossum and EY Next Generation End-to-End Invoice Processing