Predictive Analytics Software
Predictive analytics software enable companies to predict trends and inform future decisions.
Predictive analytics solutions are inherently similar to BI (Business Intelligence) solutions. Both solutions allow companies to make insight-driven business decisions. While BI tools focus on leveraging historical data, predictive analytics tools also employ techniques such as monte carlo simulations to inform users about possible future outcomes. However, BI tools have been integrating more predictive features into their tools, in which case they are classified as both BI and predictive analytics tools
Compare Predictive Analytics Software
Results: 90
AIMultiple is data driven. Evaluate 90 products based on comprehensive, transparent and objective AIMultiple scores. For any of our scores, click the
icon to learn how it is calculated based on objective data.
72.55505518642764
94.11990249034696
3.9779004718824535
100
0.01884920634920635
50.99020788250834
top10
4star
RapidMiner
RapidMiner is a data science platform for teams that unites data prep, machine learning, and predictive model deployment.
66.25493912922589
86.99251960763512
100
89.35039446607587
0.10496031746031746
45.51735865081667
top5 , top10
4star
BOARD
BOARD helps organizations reach a single vision of their performance in a simple and extremely effective manner.
65.80551572903724
86.82281049445609
16.353590722203332
91.82123901867224
0.6746031746031746
44.78822096361839
top5 , top10
true
4star
MicroStrategy
Free trial available
Unleash the power of your big data with MicroStrategy data analytics and visualization tools.
63.93727481989136
83.16402767622131
54.69613244820452
86.72001736364128
0.2109126984126984
44.71052196356142
top5 , top10
4star
Alteryx
Alteryx is a leader in data science and self-service analytics with a platform that can prep, blend, enrich, and analyze data, manage and deploy predictive analytics solutions
60.25401841437096
78.19418005596701
0.03314933056915184
83.18423997452122
0
42.31385677277491
4star

SAS Advanced Analytics
Get more insight from your data with advanced analytics software from SAS, including predictive analytics, forecasting, data mining and text analysis.
56.80874939877258
75.22359363324283
0.35359125970297234
76.82232542069335
100
38.393905164302325
top5 , top10
4star
IBM SPSS Modeler
IBM SPSS Modeler provides predictive analytics to help you uncover data patterns, gain predictive accuracy and improve decision making
53.39191689799412
69.52074119733969
0.4309393777573971
73.22099535644105
22.66924603174603
37.26309259864856
top10
4star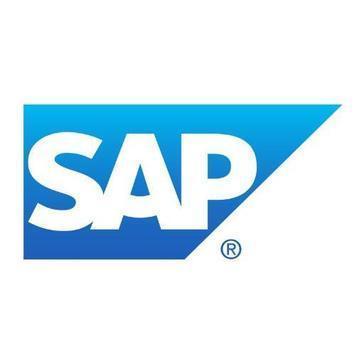 SAP Predictive Analytics
Anticipate future outcomes and steer your business in the right direction with SAP Predictive Analytics software, enabled by machine learning.
52.05957736739761
67.84549591312395
0.09944799170745554
72.16103150662754
0.3714285714285714
36.27365882167127
4star
Information Builders WebFOCUS
WebFOCUS business intelligence (BI) and analytics products help companies use data more strategically across and beyond the enterprise.
51.20822145213193
66.63961788854597
16.353590722203332
70.36699409850442
0.13452380952380952
35.77682501571789
top5 , top10
5star

DataRobot
DataRobot's automated machine learning platform makes it fast and easy to build and deploy accurate predictive models.
50.460472331021165
65.36860243728576
7.292817211844235
69.30542306684596
0.09067460317460316
35.55234222475657
top10
true
5star
Dataiku DSS
Free trial available
Dataiku's single, collaborative platform powers both self-service analytics and the operationalization of machine learning models in production.
Market Presence Metrics
Popularity
Searches with brand name
These are the number of queries on search engines which include the brand name of the product. Compared to other product based solutions, Predictive Analytics Software is less concentrated in terms of top 3 companies' share of search queries. Top 3 companies receive 66%, 5% less than the average of search queries in this area.
Web Traffic
Predictive Analytics Software is a less concentrated than average solution category in terms of web traffic. Top 3 companies receive 71% (2% less than average solution category) of the online visitors on predictive analytics software company websites.
Satisfaction
Predictive Analytics Software is less concentrated than the average in terms of user reviews. Top 3 companies receive 54% (this is 5% for the average solution category) of the reviews in the market. Product satisfaction tends to be the same for more popular predictive analytics software products. Average rating for top 3 products is 4.3 vs 4.3 for average predictive analytics software product review.
Maturity
Amazon Web Services (AWS)
Number of Employees
63 employees work for a typical company in this category which is 11 more than the number of employees for a typical company in the average solution category.

In most cases, companies need at least 10 employees to serve other businesses with a proven tech product or service. 67 companies (20 more than average solution category) with >10 employees are offering predictive analytics software. Top 3 products are developed by companies with a total of 1-5k employees. However, all of these top 3 companies have multiple products so only a portion of this workforce is actually working on these top 3 products.
Insights
Top Words Describing Predictive Analytics Software
This data is collected from customer reviews for all predictive analytics software companies. The most positive word describing predictive analytics software is "robust" that is used in 100% of the reviews. The most negative one is time consuming with being used in 0% of all predictive analytics software the reviews.
Customer Evaluation
These scores are the average scores collected from customer reviews for all Predictive Analytics Software companies. Compared to median scores of all solution categories, Predictive Analytics Software comes forward with Ease of Use but falls behind in Customer Service.
Customers by
Industry
According to customer reviews, top 3 industries using Predictive Analytics Software solutions are Higher Education, Information Technology and Services and Computer Software. Top 3 industries consitute 26% of all customers. Top 3 industries that use any solution categories are Computer Software, Information Technology and Services and Marketing and Advertising.
Company Size
According to customer reviews, most common company size is employees with a share of 25%. The median share this company size is 23%. The most common company size that uses any solution category is employees.
Trend Analysis
Interest in Predictive Analytics Software
This category was searched for 590 times on search engines in the last year. This has increased to 880 today. If we compare with other product-based solutions, a typical solution was searched 4849 times in the last year and this increased to 6276 today.