Pricing Software
Pricing optimization is the easiest way to generate value for established businesses. Pricing software allows businesses to optimize and personalize pricing based on both user behavior as well as external factors such as competition
Compare Pricing Software
Results: 127
AIMultiple is data driven. Evaluate 127 products based on comprehensive, transparent and objective AIMultiple scores. For any of our scores, click the
icon to learn how it is calculated based on objective data.
66.9024063460315
80.48536452537029
4.8484865235441
100
0.005158730158730159
53.31944816669272
5star
57.60031645362844
68.24500543845737
4.8484865235441
84.69935272866044
0.0067460317460317455
46.95562746879951
4star
56.59212063204662
68.12931779849578
0.8584774383816594
85.054337568322
0
45.05492346559747
5star
55.54852935146217
68.17726055684058
0
85.22055883097136
0.008134920634920636
42.91979814608376
true
5star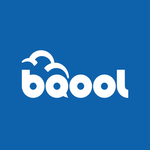 Amazon Repricing Central
Free trial available
52.90231082066816
64.29486305130997
0.2747133067293244
80.26248865873279
0.5740079365079365
41.50975859002634
top5 , top10
4star
46.37471867638085
56.64091590282949
0.1515115022789241
70.77240931376787
0.07837301587301587
36.10852144993222
top10
4star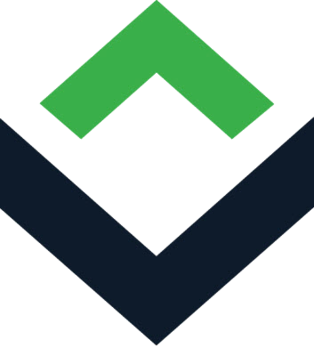 41.81932700922234
51.10422195536364
2.5757613446408927
63.556199141203805
0.016865079365079368
32.53443206308104
5star
41.21083576860951
50.26354460317589
0
62.82943075396985
0
32.15812693404314
true
5star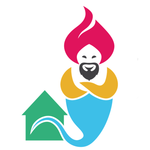 RoomPriceGenie
Free trial available
39.08919346062523
47.6395089476369
1.060606838312142
59.4168103297571
0
30.53887797361357
true
5star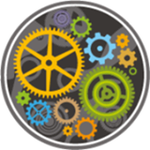 Seller Republic
Free trial available
38.460776493983474
47.66361462819491
24.242419456540667
56.54648767857287
0.021825396825396824
29.257938359772044
top5 , top10
5star
Market Presence Metrics
Popularity
Searches with brand name
These are the number of queries on search engines which include the brand name of the product. Compared to other product based solutions, Pricing Software is more concentrated in terms of top 3 companies' share of search queries. Top 3 companies receive 91%, 20% more than the average of search queries in this area.
Web Traffic
Pricing Software is a less concentrated than average solution category in terms of web traffic. Top 3 companies receive 54% (19% less than average solution category) of the online visitors on pricing software company websites.
Satisfaction
Pricing Software is less concentrated than the average in terms of user reviews. Top 3 companies receive 49% (this is 10% for the average solution category) of the reviews in the market. Product satisfaction tends to be higher for more popular pricing software products. Average rating for top 3 products is 4.5 vs 4.2 for average pricing software product review.
Maturity
Number of Employees
22 employees work for a typical company in this category which is 30 less than the number of employees for a typical company in the average solution category.

In most cases, companies need at least 10 employees to serve other businesses with a proven tech product or service. 65 companies (18 more than average solution category) with >10 employees are offering pricing software. Top 3 products are developed by companies with a total of 51-100 employees. However, 2 of these top 3 companies have multiple products so only a portion of this workforce is actually working on these top 3 products.
Insights
Top Words Describing Pricing Software
This data is collected from customer reviews for all pricing software companies. The most positive word describing pricing software is "support team" that is used in 20% of the reviews. The most negative one is clunky with being used in 0% of all pricing software the reviews.
Customer Evaluation
These scores are the average scores collected from customer reviews for all Pricing Software companies. Compared to median scores of all solution categories, Pricing Software comes forward with Ease of Use but falls behind in Likelihood to Recommend.
Customers by
Industry
According to customer reviews, top 3 industries using Pricing Software solutions are Retail, Defense & Space and Hospitality. Top 3 industries consitute 52% of all customers. Top 3 industries that use any solution categories are Computer Software, Information Technology and Services and Marketing and Advertising.
Company Size
According to customer reviews, most common company size is employees with a share of 26%. The median share this company size is 23%. The most common company size that uses any solution category is employees.
Trend Analysis
Interest in Pricing Software
This category was searched for 1300 times on search engines in the last year. This has increased to 1300 today. If we compare with other product-based solutions, a typical solution was searched 4849 times in the last year and this increased to 6276 today.