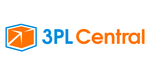 Customer Insights
Positive
Overall
Negative
Descriptive Words
The most positive word describing 3PL Warehouse Manager is "easy to use" that is used in 20% of the reviews. The most negative one is difficult with being used in 5% of all 3PL Warehouse Manager the reviews.
Customer Evaluation
Ease of Use is the highest rated attribute of 3PL Warehouse Manager with a score of 4.1 out of 5.
Top Industries
According to customer reviews, top 3 industries using 3PL Warehouse Manager solutions are Logistics and Supply Chain, Consumer Goods and Business Supplies and Equipment. Top 3 industries consitute 52% of all customers. Top 3 industries that use any solution category are Computer Software, Information Technology and Services and Marketing and Advertising.
Average Company Size
According to customer reviews, most common company size for Company customers is employees. Customers with employees make up 33% of Company customers. For an average Supply Chain Software company, customers with 11-50 employees make up 21% of total customers.
Momentum in the Last Year
3PL Warehouse Manager received 36.35% of the total interest in 25 Supply Chain Software in the last year.
In the last 12 months, Supply Chain Software brands were searched 1653610 times in search engines. Searches for 3PL Warehouse Manager made up 36.35% of the total interest in Supply Chain Software on search engines.