Statistical Software
Statistical analysis software products are specialized programs designed to allow users to perform complex statistical analysis. These products typically provide tools for interpretation and presentation of selected data sets. Statistical software provide statistical analysis tools, equations, and models as well as facilitating data importing, preparation and modelling.
Compare Statistical Software
Results: 56
AIMultiple is data driven. Evaluate 56 products based on comprehensive, transparent and objective AIMultiple scores. For any of our scores, click the
icon to learn how it is calculated based on objective data.
69.27121269464442
89.32106567266031
4.504505315261337
98.58826892641773
100
49.22135971662853
top10
top5 , top10
4star
64.9999998818024
80
0
100
0
49.99999976360479
top10
5star

59.482730488121206
73.47469338472905
7.20720537419176
90.94246605913732
0
45.49076759151336
top10
top10
true
5star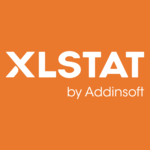 XLSTAT
Free trial available
51.93614079043083
63.651564673746485
0.9459465857388372
79.43946648721972
0.05396825396825397
40.22071690711516
top5 , top10
true
5star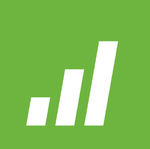 Minitab 19
Free trial available
51.84898905226093
67.12715243401482
81.5315313376549
73.715142974518
0.01884920634920635
36.57082567050704
top5 , top10
top5 , top10
4star
43.48471059364631
55.38015406019623
44.59459401296469
63.64496554584692
0.04722222222222222
31.589267127096377
top5 , top10
top5 , top10
4star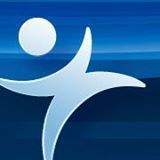 39.82188805857626
48.75429163314916
3.9639621732488735
60.44736926978034
0
30.889484484003376
top10
4star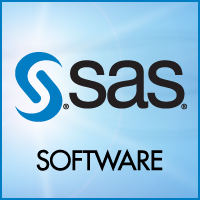 37.56842688851284
44.34669036862663
0.4954952716561093
55.37142605182627
0
30.790163408399057
top10
4star
36.39556657154939
44.24952601704146
0.1351357855031156
55.29501554811394
0
28.54160712605732
top10
4star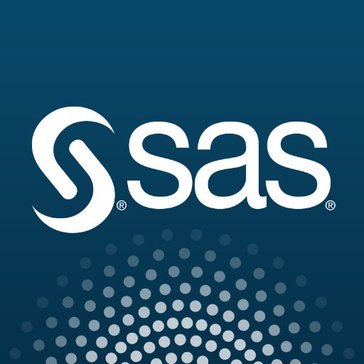 SAS Data Governance
Comprehensive data governance tools for maintaining consistent data governance policies, processes and owners for your corporate information.
35.44772337622719
43.05965427110399
0
53.82456783887998
0
27.83579248135039
top10
true
5star

IntellectusStatistics
Free trial available
Market Presence Metrics
Popularity
Searches with brand name
These are the number of queries on search engines which include the brand name of the product. Compared to other product based solutions, Statistical Software is more concentrated in terms of top 3 companies' share of search queries. Top 3 companies receive 73%, 2% more than the average of search queries in this area.
Web Traffic
Statistical Software is a less concentrated than average solution category in terms of web traffic. Top 3 companies receive 73% (0% less than average solution category) of the online visitors on statistical software company websites.
Satisfaction
Statistical Software is highly concentrated than the average in terms of user reviews. Top 3 companies receive 69% (this is 10% for the average solution category) of the reviews in the market. Product satisfaction tends to be the same for more popular statistical software products. Average rating for top 3 products is 4.4 vs 4.4 for average statistical software product review.
Maturity
American Institutes for Research
Number of Employees
35 employees work for a typical company in this category which is 17 less than the number of employees for a typical company in the average solution category.

In most cases, companies need at least 10 employees to serve other businesses with a proven tech product or service. 14 companies (33 less than average solution category) with >10 employees are offering statistical software. Top 3 products are developed by companies with a total of 0.5-1M employees. However, 1 of these top 3 companies have multiple products so only a portion of this workforce is actually working on these top 3 products.
Insights
Top Words Describing Statistical Software
This data is collected from customer reviews for all statistical software companies. The most positive word describing statistical software is "customer service" that is used in 12% of the reviews. The most negative one is time consuming with being used in 8% of all statistical software the reviews.
Positive
Overall
Negative
Customer Evaluation
These scores are the average scores collected from customer reviews for all Statistical Software companies. Compared to median scores of all solution categories, Statistical Software comes forward with Features but falls behind in Customer Service.
Customers by
Industry
According to customer reviews, top 3 industries using Statistical Software solutions are Higher Education, Research and Education Management. Top 3 industries consitute 36% of all customers. Top 3 industries that use any solution categories are Computer Software, Information Technology and Services and Marketing and Advertising.
Company Size
According to customer reviews, most common company size is 1001-5000 employees with a share of 16%. The median share this company size is 5%. The most common company size that uses any solution category is employees.
Trend Analysis
Interest in Statistical Software
This category was searched for 6600 times on search engines in the last year. This has increased to 6600 today. If we compare with other product-based solutions, a typical solution was searched 4849 times in the last year and this increased to 6276 today.