Accounts Payable Software
Accounts payable software (also called invoice processing, p2p, procure to pay or purchase to pay software) automates invoice processing. Since invoices submitted through Electronic Data Interchanges (EDI) can be processed by simple, rules based systems, we will focus on software that can process invoices shared outside of EDIs.
Accounts payable process (also called invoice processing) includes
extracting data from invoices. We explained document capture in detail here. Invoices are a type of semi-structured document
performing validations as determined by the jurisdiction and the company's internal compliance rules
in case of physical good purchases: matching invoices with goods received
in case of service purchases: ensuring that services were indeed received
creating the necessary accounting entities
To be categorized as an accounts payable software a product must be able to
automatically extract data from invoice images in various formats.
perform the necessary validations and create the necessary accounting entities
How are vendors scored in this category?
Invoice extraction performance is a key metric for these solutions. We have run a benchmark on the free trial/community edition software. In addition, we asked our clients for similar benchmarks.
The vertical (Y) axis is a normalized measure of correctly extracted fields per invoice.
The horizontal (X) axis is a normalized measure of extraction accuracy.
Compare Accounts Payable Software
Results: 52
AIMultiple is data driven. Evaluate 52 products based on comprehensive, transparent and objective AIMultiple scores. For any of our scores, click the
icon to learn how it is calculated based on objective data.
34.47661737279696
34.22926490576066
1.671641791044776
36.35212245430907
0.2706848326265452
34.72396983983326
5star

Hypatos
Hypatos offers deep learning skills to automate document-based back office tasksto improve work and make organisations more efficient. The largest consumers of financial data including global manufacturing and retail leaders, the Big 4 and other Fortune 500 and technology companies rely on us. Hypatos outperforms industry standards by >10x and focuses on automation beyond data capture. Hypatos provides an enterprise grade automation module with on-prem, cloud deployment options and integrations to enterprise systems.
69.60769315930293
90.71551692536984
0.21890547263681592
96.27196820540536
7.109988270323919
48.49986939323599
top5 , top10
5star
62.63539012024948
83.23865487657005
51.542288557213936
86.90679385090812
0
42.0321253639289
top5 , top10
4star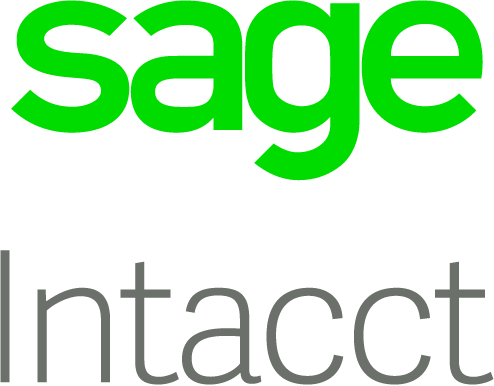 61.1403121008446
95.4820895522388
49.40298507462686
100
0
26.79853464945039
top5 , top10
4star
58.39280297000146
77.89018125906173
0.5870646766169154
79.65166948804598
100
38.89542468094119
top5 , top10
4star
Quickbooks Desktop Enterprise
56.99421496539764
75.57025048302734
0
80.34262615193597
1.6060633402508346
38.41817944776794
4star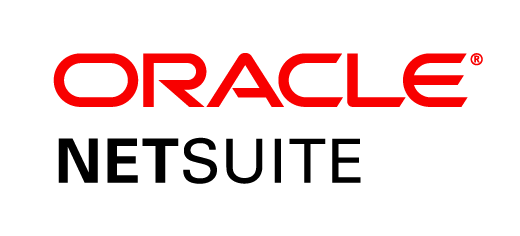 50.9895953325066
66.38335222197837
0
70.62058747018976
0
35.59583844303483
true
4star

Bill.com
Free trial available
50.52788934987312
70.73810540161217
30.09950248756219
74.09917033985136
6.063340250834612
30.31767329813405
top5 , top10
top10
4star
50.00611690061906
64.80680822500399
100
65.72715886106181
0.7759631868627628
35.20542557623413
top5 , top10
5star
49.26997298937685
63.75106372921876
0.7164179104477612
67.72715329015367
2.201569972029234
34.78888224953495
5star
Market Presence Metrics
Popularity
Searches with brand name
These are the number of queries on search engines which include the brand name of the product. Compared to other product based solutions, Accounts Payable Software is less concentrated in terms of top 3 companies' share of search queries. Top 3 companies receive 73%, 4% less than the average of search queries in this area.
Web Traffic
Accounts Payable Software is a less concentrated than average solution category in terms of web traffic. Top 3 companies receive 64% (14% less than average solution category) of the online visitors on accounts payable software company websites.
Satisfaction
Accounts Payable Software is highly concentrated than the average in terms of user reviews. Top 3 companies receive 66% (this is 6% for the average solution category) of the reviews in the market. Product satisfaction tends to be the same for more popular accounts payable software products. Average rating for top 3 products is 4.3 vs 4.3 for average accounts payable software product review.
Maturity
Number of Employees
82 employees work for a typical company in this category which is 32 more than the number of employees for a typical company in the average solution category.

In most cases, companies need at least 10 employees to serve other businesses with a proven tech product or service. 33 companies (17 less than average solution category) with >10 employees are offering accounts payable software. Top 3 products are developed by companies with a total of 501-1,000 employees. However, 1 of these top 3 companies have multiple products so only a portion of this workforce is actually working on these top 3 products.
Insights
Top Words Describing Accounts Payable Software
This data is collected from customer reviews for all accounts payable software companies. The most positive word describing accounts payable software is "user friendly" that is used in 9% of the reviews. The most negative one is difficult with being used in 5% of all accounts payable software the reviews.
Positive
Overall
Negative
Customer Evaluation
These scores are the average scores collected from customer reviews for all Accounts Payable Software companies. Compared to median scores of all solution categories, Accounts Payable Software comes forward with Ease of Use but falls behind in Value for Money.
Customers by
Industry
According to customer reviews, top 3 industries using Accounts Payable Software solutions are Computer Software, Information Technology and Services and Accounting. Top 3 industries consitute 25% of all customers. Top 3 industries that use any solution categories are Computer Software, Information Technology and Services and Marketing and Advertising.
Company Size
According to customer reviews, most common company size is employees with a share of 19%. The median share this company size is 23%. The most common company size that uses any solution category is employees.
Trend Analysis
Interest in Accounts Payable Software
This category was searched for 1000 times on search engines in the last year. This has increased to 1000 today. If we compare with other product-based solutions, a typical solution was searched 4849 times in the last year and this increased to 6276 today.
Publicly Traded Beverage Producing Company - Customer Case Study
Cognitive Invoice Data Capture Enables Invoice Automation Within DMS
Molson Coors Implements Cognitive Invoice Data Capture Tool
Automating Invoice Posting in Accounting Platforms with Dativery One-Click Integration
Rossum and EY Next Generation End-to-End Invoice Processing