UCaaS Provider
Unified communications software as a service (UCaaS) software acts as a communication and collaboration center for organizations. UCaaS solutions also provide a platform for businesses to organize and track interactions with potential or existing clients and partners. These tools offers these features on a single, cloud-based platform:
VoIP,
instant messaging,
video conferencing tools
Compare UCaaS Providers
Results: 63
AIMultiple is data driven. Evaluate 63 products based on comprehensive, transparent and objective AIMultiple scores. For any of our scores, click the
icon to learn how it is calculated based on objective data.
69.53653892038409
80.72659316831815
7.250756056058893
100
0.015175627122537037
58.346484672450025
top10
5star
64.01204572542339
78.76505701140285
0
98.45632126425356
0
49.25903443944393
5star
60.20329123841043
77.77173300326146
100
84.66929317974086
0.3629845946877102
42.6348494735594
top5 , top10
5star
53.08689816410772
65.1639515318682
1.1782481543414571
81.26387466053362
0.3502698800715305
41.00984479634725
top10
4star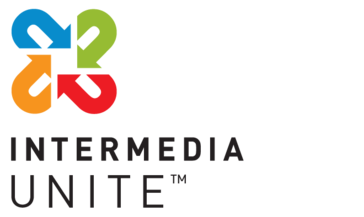 49.76437135029446
62.97916085195124
54.682779242127936
71.86681433018968
0.17431463586697948
36.549581848637686
top5 , top10
4star
48.62919896523609
59.64312520720103
1.1782481543414571
74.23743775489653
1.3535018784965465
37.615272723271154
top10
4star
46.265170652114776
56.54101353085657
0
70.63843038378546
0.30269223828195496
35.98932777337299
4star
45.98051523690349
57.33931929449484
0
67.21953859853788
35.63688415664528
34.62171117931215
top10
4star
Cisco Unified Communications Manager (CallManager)
45.9108202342281
56.83682994367879
8.76133034374964
69.86889198876175
0.6558331829442358
34.984810524777416
top5 , top10
4star
41.46218061486607
52.58768394847692
36.55589041412242
61.10867145321626
0.4515774449165751
30.336677281255238
top5 , top10
4star
Market Presence Metrics
Popularity
Searches with brand name
These are the number of queries on search engines which include the brand name of the product. Compared to other product based solutions, UCaaS Provider is more concentrated in terms of top 3 companies' share of search queries. Top 3 companies receive 72%, 1% more than the average of search queries in this area.
Web Traffic
UCaaS Provider is a highly concentrated solution category in terms of web traffic. Top 3 companies receive 82% (9% more than average solution category) of the online visitors on ucaas provider company websites.
Satisfaction
UCaaS Provider is less concentrated than the average in terms of user reviews. Top 3 companies receive 52% (this is 7% for the average solution category) of the reviews in the market. Product satisfaction tends to be higher for more popular ucaas provider products. Average rating for top 3 products is 4.5 vs 4.1 for average ucaas provider product review.
Maturity
Number of Employees
313 employees work for a typical company in this category which is 261 more than the number of employees for a typical company in the average solution category.

In most cases, companies need at least 10 employees to serve other businesses with a proven tech product or service. 38 companies (9 less than average solution category) with >10 employees are offering ucaas provider. Top 3 products are developed by companies with a total of 501-1,000 employees. However, 2 of these top 3 companies have multiple products so only a portion of this workforce is actually working on these top 3 products.
Insights
Top Words Describing UCaaS Providers
This data is collected from customer reviews for all ucaas providers companies. The most positive word describing ucaas providers is "easy to use" that is used in 10% of the reviews. The most negative one is difficult with being used in 4% of all ucaas providers the reviews.
Positive
Overall
Negative
Customer Evaluation
These scores are the average scores collected from customer reviews for all UCaaS Providers companies. Compared to median scores of all solution categories, UCaaS Providers comes forward with Ease of Use but falls behind in Value for Money.
Customers by
Industry
According to customer reviews, top 3 industries using UCaaS Providers solutions are Computer Software, Real Estate and Hospital & Health Care. Top 3 industries consitute 20% of all customers. Top 3 industries that use any solution categories are Computer Software, Information Technology and Services and Marketing and Advertising.
Company Size
According to customer reviews, most common company size is 11-50 employees with a share of 23%. The median share this company size is 18%. The most common company size that uses any solution category is employees.
Trend Analysis
Interest in UCaaS Providers
This category was searched for 390 times on search engines in the last year. This has increased to 480 today. If we compare with other product-based solutions, a typical solution was searched 4849 times in the last year and this increased to 6276 today.